General questions about expansion abroad
Into which countries can you help me expand my online store?
You can find a list of countries into which we can help online shops expand here.
What is the best way to choose a suitable country for our online shop expansion?
Choosing a suitable country for online shop expansion requires a comprehensive approach. We recommend that you first undertake a quality analysis of your own online shop and of the competition and market environment in the countries in question. Not every country will be right for your products. The level of competition varies from country to country, as do the costs for PPC adverts and other elements of any online marketing activities. In Western European countries, the prices per click will definitely be higher than, for example, in the Czech Republic, Hungary, Poland or Romania. In all cases, expanding into a new country is a big step that requires considerable thought. More information on foreign market research and the opportunities this offers can be found here.
How long does it take to put an online shop into operation abroad?
It all depends on the size of the online shop (number of products, turnover) and its readiness for expansion. A small, well prepared online store can start selling within a month. In more complex cases, this process usually extends to a few months.
Customer support
Is it possible to direct the enquiries of foreign customers to a telephone number that is foreign from their point of view?
We do not recommend this option. Customers are distrustful of international calls and are concerned about international call charges and fraudulent telephone numbers. The same applies in reverse, i.e. they will be sceptical when receiving calls from a foreign telephone number. Local phone numbers add credibility to an online shop in the eyes of customers, resulting in higher conversion rates.
Who provides customer support on behalf of NK Expand?
Customer support provided by NK Expand is delivered by native speakers of the language in which the online shop operates. Our team of native speakers of Hungarian handles queries from Hungarian customers. Likewise, our team of Czech native speakers handles customer questions from Czech people. We have similar teams of Romanians, Slovaks, Italians, French and native speakers of a range of other languages. We provide customer support by native speakers in all the countries we help online shops to expand into. Customers therefore have the opportunity to ask questions directly in their native language.
How long does it take to put the customer support in place?
It depends on the extent to which you want to run customer support, i.e. whether you require only written support (e‑mail, chat, social media, instant messaging) or a customer helpline abroad. On the whole, everything can be in place within one month. However, if necessary, we can organise everything even faster.
Can I take over customer support at a later date?
Yes, of course. If you find that it pays to hire your own people and secure your own telephone number in the given country, we will be happy to pass on your customer support agenda to you. However, we do not recommend stating a foreign telephone number or providing telephone support by non‑native speakers of a foreign language or a foreign language version of your online shop. This can have a detrimental effect on the credibility of the online store and discourage customers accordingly.
Legal and administrative assistance abroad
What is the procedure for opening a bank account abroad?
Our representatives in individual countries continuously monitor the offers from and terms and conditions of various banks with regards to opening an account. Thanks to this, we can recommend a bank with the least administratively demanding procedure for setting up an account.
Sworn translations of documents and materials requested by the bank will subsequently be required. These are usually a deed of incorporation, an extract from the Commercial Register, a trade license, a VAT registration certificate, etc. The exact list of documents required by the selected bank will be verified by our representative directly at the bank. We will help you prepare the required documents so that the process of opening a bank account is not delayed. If everything is in order, you can ask the bank to open a bank account. Within a few days, you should receive confirmation that the account has been opened, including internet banking details.
SEO translation and localization
What is the difference between translation and localization?
Translation means converting text from one language into another. The resulting text has to convey the right meaning, be grammatically correct and stylistically similar to the source. However, the translation does not necessarily respect the peculiarities of the local culture or target groups in the given country, who may use specific keywords to search for something or expect the tone of voice of the brand in the text to reflect the products offered.
Localization goes beyond the translation process and involves the adaptation of the resulting text according to the cultural customs and target groups in the given country. The right choice and use of keywords guarantees good results for the online shop during organic searches. The return on the costs of online store localization, keywords, product descriptions and/or PPC adverts is usually quick through the new orders they help generate.
What is the procedure for SEO translation and localization of an online shop into a foreign language?
The translation and localization of an online shop includes the following steps:
analysis and localization of keywords, verification of their relevance and search volume in the given country;
SEO translation and localization of the website and online shop into the target language, including adaptation of texts according to the desired tone of voice of the brand, its target groups and the local culture
translation of product descriptions, thereby taking into account repetitions (partially or completely similar texts reduce the price of the translation and speed up the processing time)
translation of metadata (page titles, descriptions, alternative descriptions, etc.)
translation of business terms and conditions, principles for handling the personal data of customers and other business and legal documents associated with the operation of the online shop
visual check of the website by a native speaker of the language in question (so-called credibility analysis of the online shop)
The localization of the online store is usually followed by content marketing and copywriting (content plan and continuous content creation for blogs, social networks, newsletters, websites, etc.).
In what formats is it possible to make the translation and localization?
We carry out translations and localizations of online shops directly in your content management system or use a suitable export format (usually CSV, XML, XLS, TXT data files, etc.). The implementation of the translated texts back into the system is easy and quick.
Online marketing for expansion abroad
What is keyword analysis good for?
The extensive preparation of keywords in a foreign language is a fundamental pillar of any online marketing strategy. The keyword analysis report identifies the most important keywords according to search volumes for individual queries, and includes an overview of search volumes for the main categories/subcategories, with comments and recommendations.
This keyword analysis can be used for the following components of a company's online marketing activities:
PPC campaigns ‑ The analysis provides useful information for the creation of PPC campaigns and the streamlining of their preparation. It also has the effect of increasing a website's relevancy, which affects the final cost‑per‑click and therefore the overall costs of PPC advertising.
Content strategy ‑ The analysis also reveals topics for content creation, which in turn generates higher website traffic from organic searches.
Editing and optimizing website structure ‑ The analysis enables the customisation of your website's structure, making it more user‑friendly in the given country.
How do you work with PPC campaigns abroad?
PPC advertising is usually the most effective tool for attracting online shop visitors in a new country. For an advert to work in a given country, it not only needs to be tailored to local specifics, but also needs to be monitored and its performance managed on an ongoing basis. PPC campaigns abroad are created by our PPC specialists in cooperation with native speakers of the given language.
Analytics ‑ We will set up Google Analytics and goals correctly and measure them continuously. Analytics is important for PPC campaign evaluation and subsequent optimization.
Campaign evaluation ‑ We usually evaluate campaigns on a monthly basis. We report the results in the Data Studio application, where you get an overview of how many times an advert was displayed, how many users visited the website, and how much the PPC advert cost in total. It goes without saying that we also add explanatory notes and comments to the report.
Display campaigns ‑ We can target relevant websites and display banners on them. Advertising systems collect data about users and, based on the data obtained, create audiences that we can further use for targeting purposes.
Content creation and copywriting in foreign languages
What is the procedure for creating foreign language content?
Getting to know each other ‑ We find out who your target customer groups are, who your competitors are and how you differ from them, or what arguments you use to gain customers.
Strategy analysis and formulation ‑ We go through the content you have already created, looking at the values and positioning of your brand, as well as the keywords used in your communications. We also look at how your customers currently perceive you, what they appreciate or what they see as an opportunity for improvement. Based on the analyses, we develop a strategy and content plan, including the appropriate communication channels.
Content creation (copywriting) ‑ Our copywriters will study the analyses and content strategy from point 2 and will get to work accordingly. Thanks to sample texts, we tune in to your requirements, generating content that relieves you of any additional work. Beyond this, we can also create content according to your specifications or current needs (e.g. due to product seasonality). It goes without saying that when copywriting, we incorporate keywords from the keyword analysis.
Measurement, evaluation and improvement ‑ 'If you can't measure it, you can't manage it' ‑ which is doubly true for content marketing. Do your PPC banners and campaigns deliver the desired conversions? Do your Facebook posts attract new visitors to the online shop? The results from Google Analytics, Google Adwords, HotJar or Marketing Miner help us to further improve the content marketing of your online store, resulting in the more effective use of your financial resources. After all, sales texts should sell!
Case studies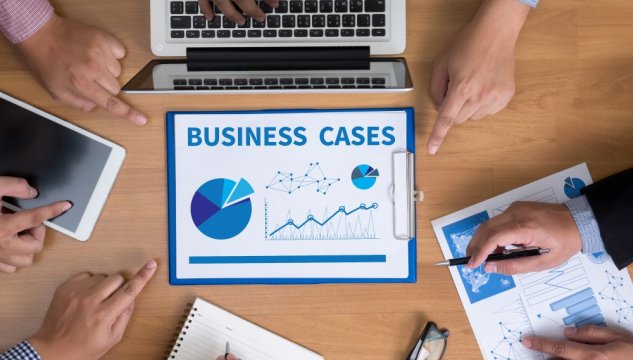 Contact us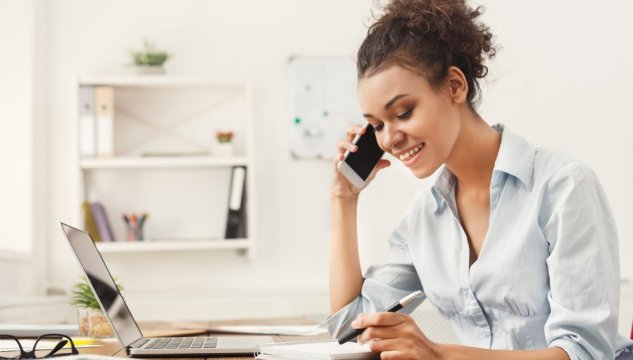 Send us an e‑mail